Key Cutting & Smart Key Fob Replacement Programming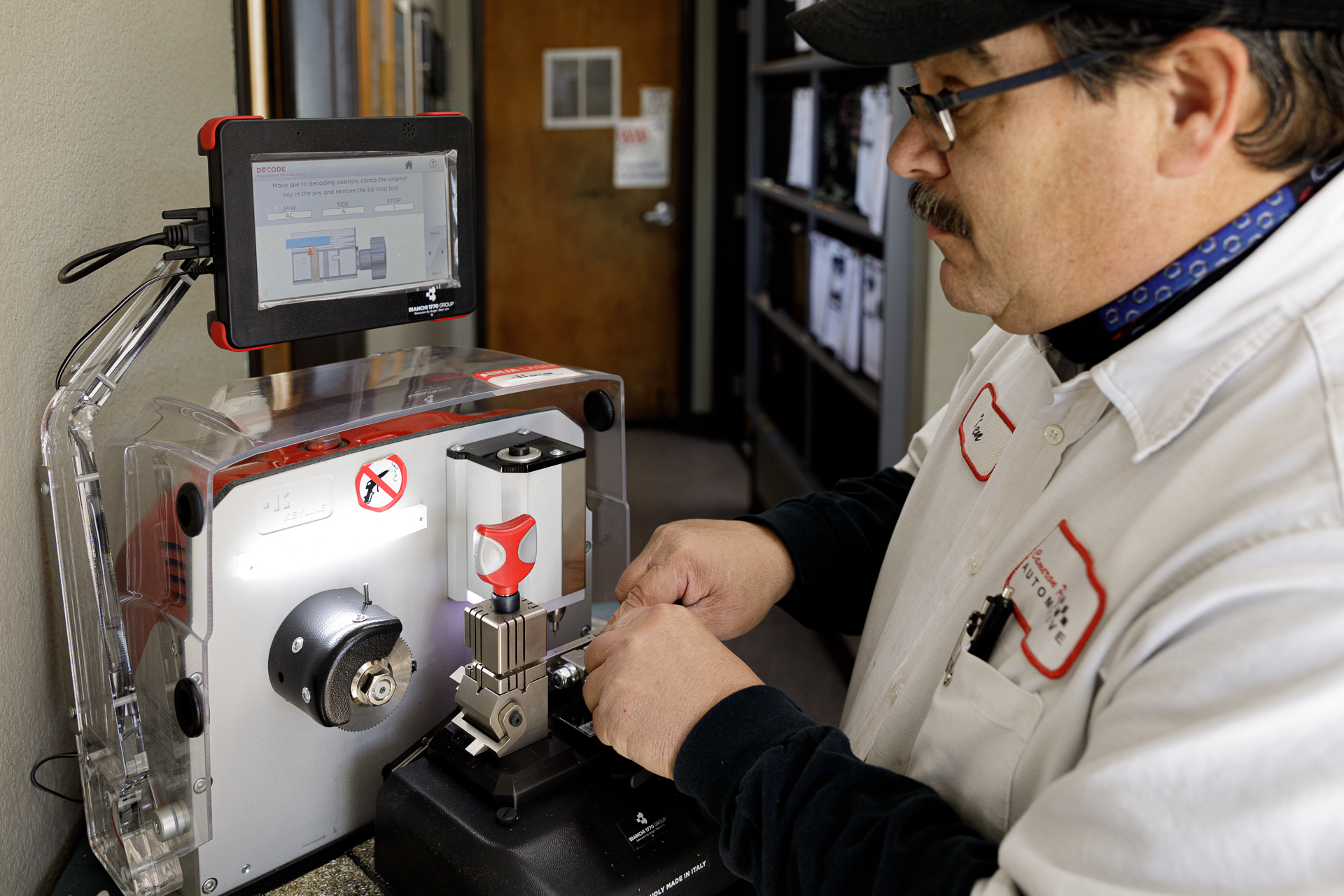 Cameron Park Automotive is a licensed Locksmith and our experts can cut and program replacement keys to keep your vehicle on the road.  Whether you lost your key, or just need an spare, we offer a wide selection of mechanical and transponder car keys, also called chip keys or FOB keys.  When you purchase automotive keys from us, we not only cut the keys, we program them to work with your vehicle.
Computers and Electronics
We specialize in advanced electronics and computer diagnostics. We have factory computer scan equipment, enabling us to scan, diagnose and reprogram the computers of a wide range of vehicles.
When your vehicle's check engine light turns on, this usually means something is wrong with the engine.  It can be something as minor as a faulty gas cap or as major as an engine misfire.
Our technicians have the skills, training and equipment to diagnose the problem and service the repair needed.
Auto Air Conditioning Repair
There is nothing worse than having weak or no air conditioning on some of the blazing hot days we get in Cameron Park and the El Dorado County foothills. If your air conditioning system has a leak, or your compressor bearings are shot, we can repair your auto A/C. You never know, it might just be a loose or broken belt.
Lube Oil Filter Service with Tire Rotation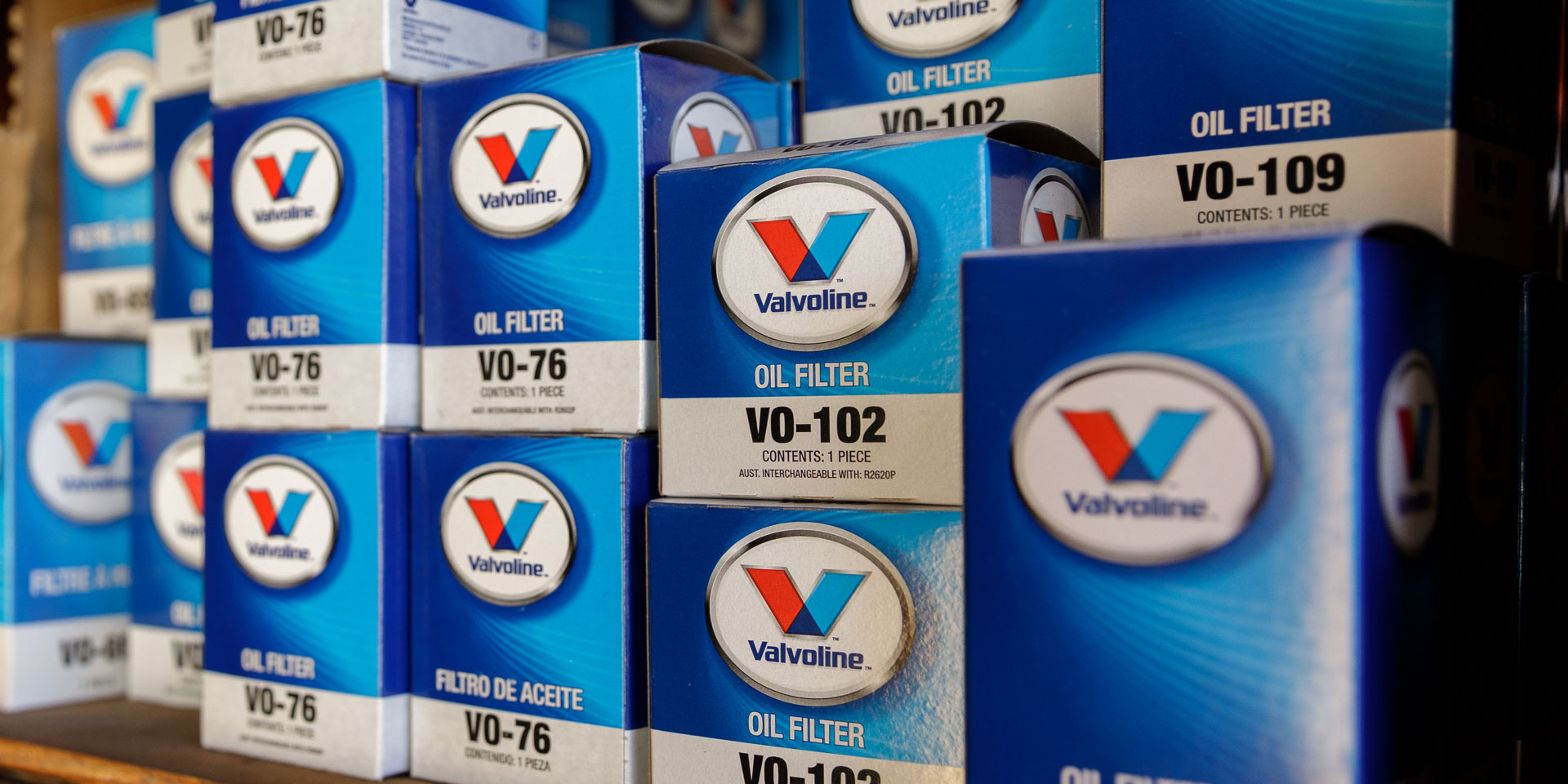 Change filter and oil with manufacturer specified viscosity.
Today's direct-injected engines use higher engine oil pressures and increased engine oil flow rates that help to optimize engine performance, economy and emissions. This means it is even more critical to maintain proper oil pressure, flow and filtration. Insufficient oil flow, low oil pressure or oil starvation causes a lack of lubrication which can result in a ticking noise in the valve train. Regular engine oil and filter changes, following the vehicle's maintenance schedule or oil life monitoring system, will help protect the engine from premature wear.
Belts
Hoses
Charging system
Cooling system
Fluid levels and condition
Undercarriage visual inspection
Engine/drive train
Braking system
Chassis lubrication
Air filters
Star Certified SMOG Test or Inspection & Repair in Cameron Park / Shingle Springs
We are a Star Certified SMOG Test and Repair Facility.  This allows us to complete any repairs needed to get your gas or deisel powered vehicle to pass California State SMOG check requirements.
If you want to do your own work, we can have factory parts delivered to our shop free of charge.
When your vents and heater/air conditioning system have a musty smell, we can service the vent system to eliminate odors.
Protect your car from damage caused by rodents!
Our SPARK Rodent Repellent naturally deters rodents from nesting in your vehicle. It is:
All natural
Humane
Non-toxic
Smells great
No poisons, traps, or sprays to harm pets
Directions for use: Apply a small amount of repellent where it will not come in contact with plastic or metal. One-ounce bottles are in stock and available for purchase in person or by mail. Contact us for details.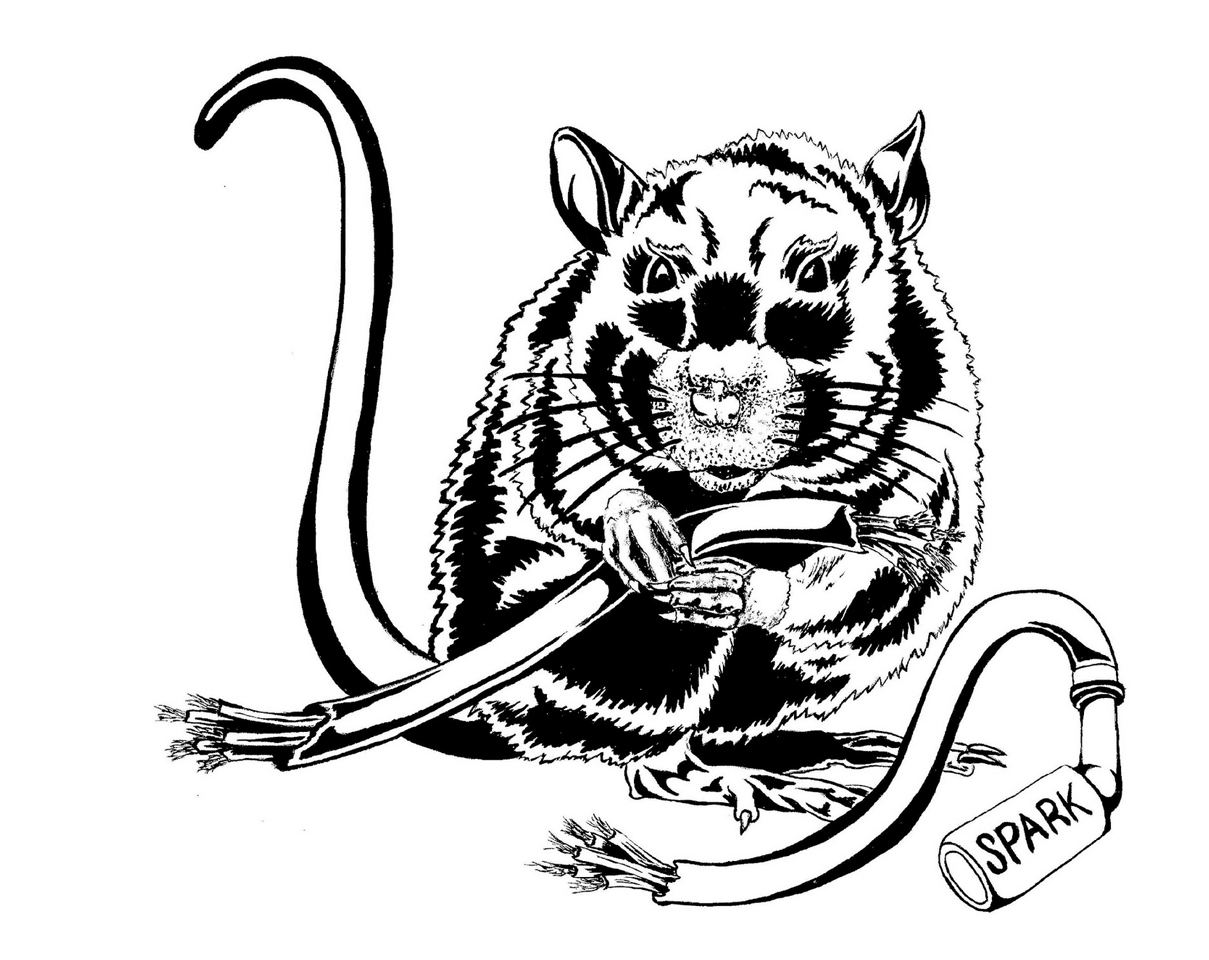 For your convenience, we have two cars available for rent while your vehicle is being serviced.  If you need a rental car, please let us know when you schedule your servicing and we will check availability for you.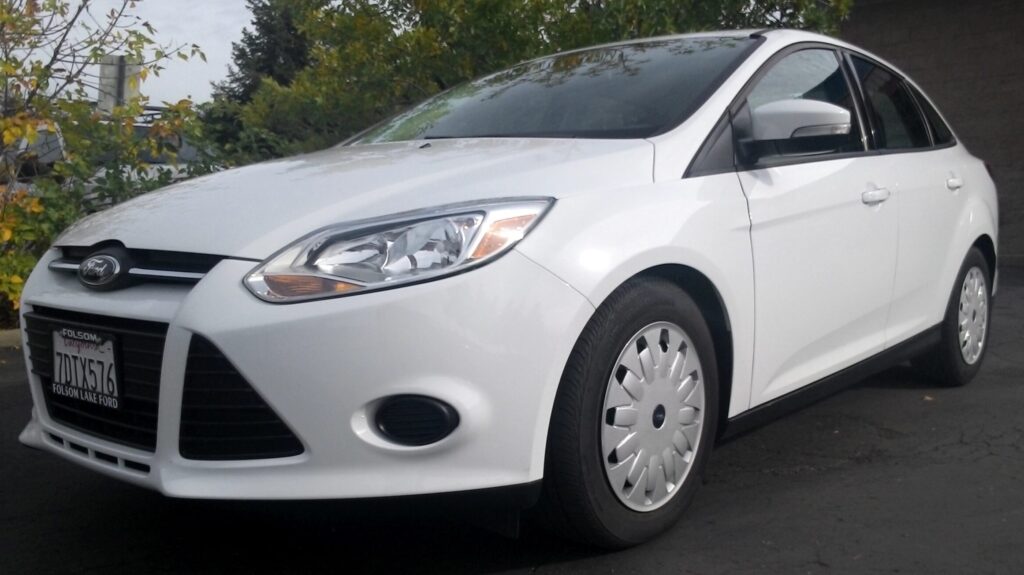 Vehicle Purchase Tips and Resources
We will help you sell your vehicle at a private party price.  Trade-in value is only a fraction of your vehicle's value.
Before purchasing a maintenance or service contract with a newor used vehicle purchase, make sure to calculate the actual value, and dont forget that you could end up paying interest on these contracts if you finance your purchase.
According to California law, the seller must provide a current smog certificate (which is a good idea because that let's us know the engine is in somewhat of good condition).
When purchasing a used car it is a good idea to have a Pre-Purchase Inspection. We offer a 27 point inspection, with a check sheet, to let you know what condition the vehicle is in before you commit to the purchase.